We provide best in class solutions for the Aviation Sector. Solutions like eGates, Passenger Management, Indoor Navigation, Self Checkin Kiosk, Self Baggage Drop, Coveyor Systems, Security systems and many more. We also provide customized retrofit solutions as needed. Please check below our offerings in this section.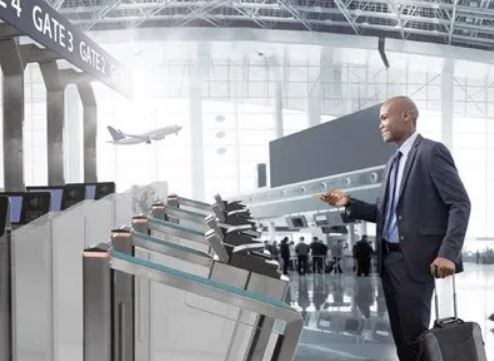 Ingenuity provides solution for Airport e-Gates which is currently deployed at Oman Muscat Airport. The solution with the seamless integration with the ROP Mainframe provides fast and secure passenger exit from the airport avoiding congestion and delays.
Heavy duty reliable e-gates
Equipped with ID card reader, e-Passport reader, Finger print scanner and sensors.
Best solution for airports
Our Retrofit solution provides an easy-to-install solution for an airport that intends to re-structure or redesign its baggage check-in architecture. The retrofit solution can be fitted to any counter without modifications to the counter. The brackets for attaching the SSBD unit to the existing infrastructure is always customized for each airport to ensure the best possible attachment. 
Our partners offer several hardware configurations based on customer requirements for layout and functionality.
Aesthetically pleasing check-in conveyors weigh, label and dispatch baggage, and can be configured in to one, two or three stage check-in arrangements.
Bags are weighed/labelled and dispatched on a single long weigh conveyor.
Usually the weighing and labelling operations are carried out on a single conveyor, and bags dispatched onto the collector from the second.
Separate conveyors are used for the weighing, labelling and dispatch of the bags for maximum flexibility.
Features:
Lower Maintenance Cost -The weigh conveyor is mounted on castors, which run in a track fixed to the top of the weigh scale to provide a maintenance friendly design.
Increased Safety
Guarded to prevent access to moving parts
Innovatively Designed Layout Solutions
Ability to easily upgrade from Check-In to Self-Service Kiosks, along with low and high walls providing seamless integration with existing system
Check-In Kiosk / Self Service Kiosk
Check-in solutions allow passengers to check-in at a kiosk in a pleasingly short time. With flexible and robust kiosk systems they also offer certified CUSS-platform and application which are fully compliant with IATA RP 1706c and allow easy airline integration. The user-friendly application offers passenger identification, seat selection, upgrades and printing of boarding passes and bag tags. 
With professional printing, scanning and reading modules the kiosk is an industrial-grade solution for continuous operation. With its integrated printers, the kiosk is the optimal choice for one- or two-step self-bag-drop, and provides paper stock.
Passenger Flow Management System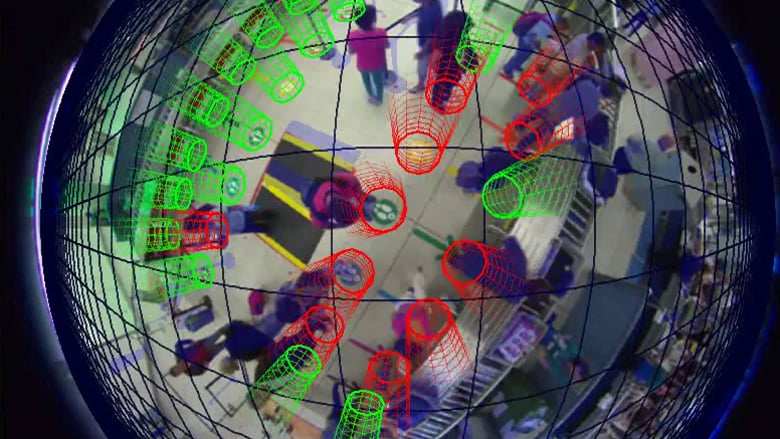 State-of-the-art dashboards reveal actionable insights to improve real-time operations. Accumulated historical data provides reliable evidence for planning and investment decisions.
Our video-based movement tracking software shows what is happening to an entire passenger population, in real time. This enables airports to act decisively to increase efficiency and profitability while improving their passengers' experience. Our partner Crowd Vision's passenger analytics solution processes live video input from LiDAR sensors and optical cameras. The system performs passenger counting, queue analysis, and analyzes passenger flow using sophisticated AI techniques. Crowd Vision outputs live passenger data encompassing everything from flows, queues and wait times to processing times, occupancy, and asset utilization.
Airports of all sizes use Crowd Vision's queue analysis to improve checkpoint efficiency. By reducing queue length and wait times, airports process passengers into retail areas more quickly. Airports also use Crowd Vision's passenger tracking capabilities to understand how passengers move around retail and food/beverage areas. By understanding dwell times and retail conversion metrics, airports optimize the value of their retail space.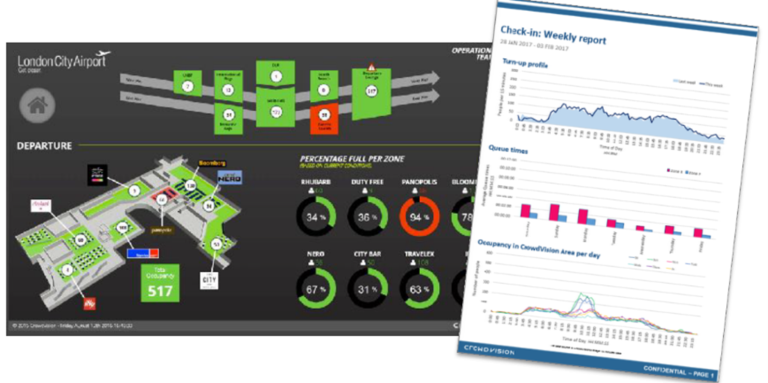 Automatic Baggage Tag Readers (ATR)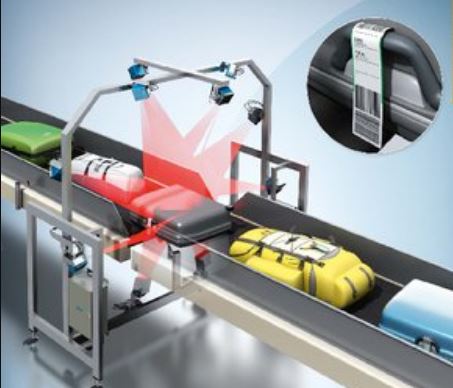 Airport Baggage Handling solutions improve the speed and accuracy of luggage processing. Regardless of the position or orientation of the bag on the belt, image-based barcode readers can locate, read and decode any barcode. Fewer unread codes means fewer bags miss their flights, which increases total baggage handling system efficiency, reduces manual encode operations and improves customer satisfaction.
Features:
Achieve high read rates, regardless of barcode quality or orientation
Cover more of the belt with fewer readers
Capture a full-color photo of each processed bag to visually analyze the cause of unread codes and improve tracking and security
Indoor Navigation is the flexible guidance of people in confusing, unknown buildings and building complexes. The user of an indoor navigation system gets his own location displayed on a map on his own smart device. After selecting a destination or a point of interest, a route to the selected destination is displayed on the map. 
This systems was used in the Passenger Terminal Building (PTB) of Muscat International Airport  internally and externally to facilitate and smoothen the passenger flow and movement, as well as enhancing passenger experience towards achieving a higher Airport Service Quality (ASQ).
Indoor Positioning of people (Blue Dot) and assets (Asset Tracking)
Dynamic Wayfinding
Contextual Engagement
System Integrations
Dynamic Enterprise Maps
App-free (WiFi) Analytics
Special Mobility Wheel Chairs
e-Mobby is an electric powered Mobby transport chair.  Passengers can be transported in a comfortable way. The attendant is standing on a board behind the e-Mobby.
This way of working is providing a good experience for the passenger and an ergonomic way of working for the attendant. It prevents work related injuries!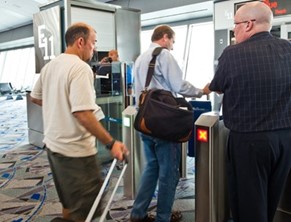 The unit features an integrated boarding pass reader, an LCD display for passenger instruction and a device for printing seat assignment changes. Industry standard barcodes can be scanned from boarding passes printed by airlines or self-service kiosks, personal printers and smart phones.
Helps speed up the boarding process, cutting wait times at the gates
Ensures that passengers board the right aircraft
Supports gate agents – allows staff to deal with special needs or requirements
Manages First / Business Class, VIPs and airline staff separately, reducing wait times
Informs the passenger of last minute seating changes with a printed acknowledgment
Provides an alarm to notify the gate agent of unauthorized attempts to bypass boarding security or unauthorized de-boarding. The result, an accurate boarding record
Special vehicle for transporting persons with reduced mobility, wheelchairs, stretchers, etc. for boarding airplanes.
The body can be installed on vehicles of all brands: VOLVO, IVECO, MAN, RENAULT, SCANIA, MERCEDES, etc.
Allows the transportation of people with reduced mobility or using wheelchairs, and offers safe, comfortable access to the passenger cabin of all types of aircraft.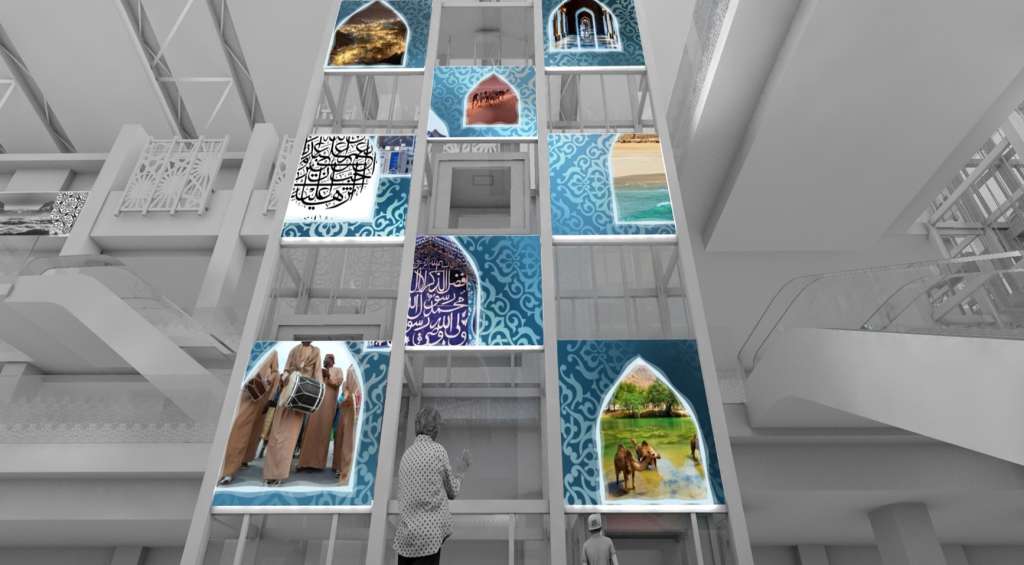 Technology based signs and branding in the form of digital signage are also provided to Clients.
The possibility of merging hardware and software to provide the ideal digital solution is key during this new age of marketing.
We provide innovative, fully integrated digital signage solutions that are customized as per the Client's requirements.
Being dynamic, and if required, interactive and real-time based, facilitates these solutions to be customer-centric and effective.
Our digital solutions come in different variations: