Is Your Institution Ready for What's Next?
Accelerate your institutional and student success with Blackboard One.
Virtual Learning Environment: Blackboard Learn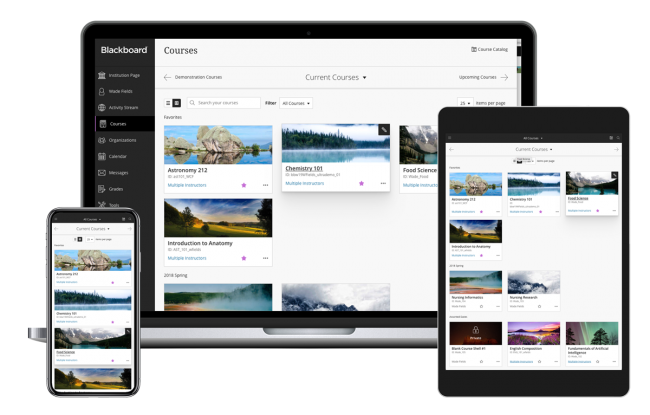 Educators are more willing than ever to teach with technology if it's easy to use. We partner with you to deliver the tools, services and support to enable your educators and students to be successful.
You need a proven solution that continuously evolves to meet your users' needs. Your educators and administrators need data to demonstrate student success. With Blackboard Learn, you'll have a partner to boost your technology adoption and achieve your broader goals.
Virtual Classroom: Blackboard Collaborate
Today's learners want new ways to engage and collaborate. Virtual classrooms and online professional development deliver new opportunities to meet your learners where they are.
Blackboard Collaborate™ is a simple, convenient and reliable online collaborative learning solution. This fully redesigned solution delivers a level of engagement that makes learners feel like they're together in the same room via collaboration and conference tools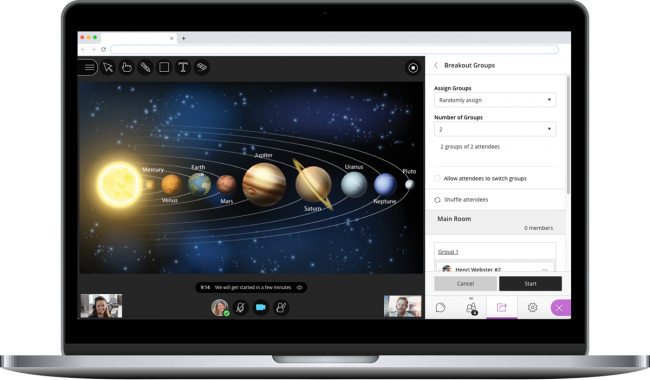 Blackboard Analytics for Learn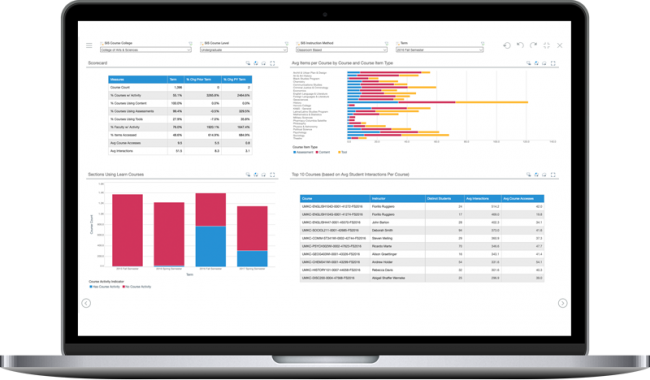 With deep insight into the impact of learning tool use on student achievement, instructors, advisors, and academic leadership can work together to keep learners on track for graduation with high quality credentials.
By bringing together data from both the virtual learning environment and the student information system, Blackboard Analytics for Learn provides institutions with a rich tool set to identify struggling students, discover barriers to course completion and track the impact of instructional practices on different learner population over time.
We believe in keeping it simple but strong, with innovative services that help you put great ideas to work quickly
Whether we are working with an existing or new client to plan and deploy our solutions or those of other providers, our team brings years of experience and proven expertise to every engagement. We are dedicated to helping you get the most from your instructional and training technologies in order to create quality learning experiences that translate to success for all stakeholders.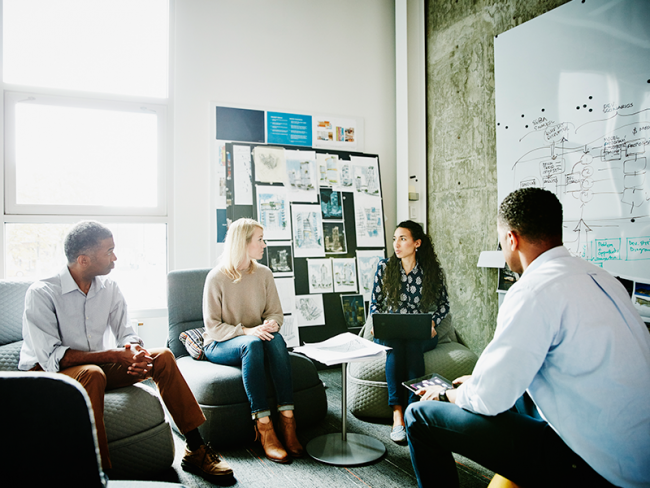 Blackboard Digital Teaching & Learning Series
Blackboard's Digital Teaching and Learning Series enables you to establish a standard of excellence for delivering teaching and learning online. It provides best-in-class training and certification to your academic staff.
Today's learners have high expectations for their academic experience. Prepare your faculty to deliver a high quality, engaging teaching and learning experience leveraging the full potential of your educational technology investment.