Ingenuity offers e-passport solutions, including passport book production.  Apart from this, Ingenuity also offers National Identity cards solutions, such as driver license, health cards, vehicle registration cards, secure document productions etc., and Airport security solutions.  Also biometric identities, enabling strong multi-factor authentication.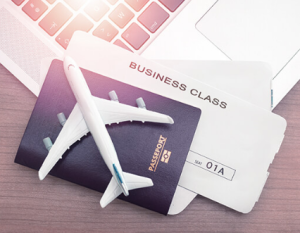 We provide turnkey solution for Passport and ePassport implementation. The solution covers from booklet manufacturing using latest in ICAO standards, Machinery to personalize and secure the travel document, Backoffice Management system for Registering, Printing, Document Inventory and Reporting. We also provide solutions for Travel Document Designing and Secure Production for Centralized or Decentralized deployments with production capacity from 60-2000 passport/hour.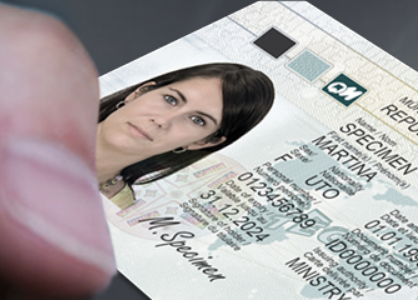 We believe that it is vital to provide citizens with cost-effective but robust identity credentials. You are therefore in need of a partner who recognizes the requirements, potentials and challenges of 21st century ID systems, who creates trust and at the same time offers you the individuality and flexibility you need.
Conception
Data Enrollment
Data Management
Production
Personalization
Verification
Providing wide range of solution for producing high-security ID Cards that can capture Multibiometric information and store as per Industry Standards. We provide systems using Laser Printing, Overlay, Kinegrams, Micro text printing, UV Ink and Latest innovation on document security. We provide also EMV, NFC, RF based secure cards for your needs.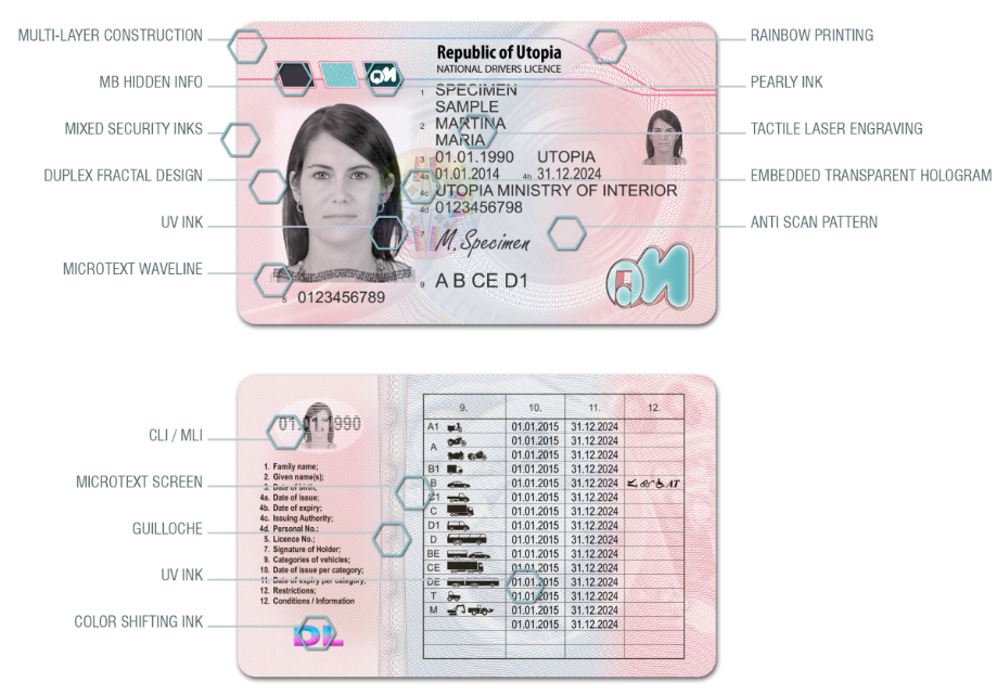 The Driving License Solution provides a choice of card printing/personalizing technology,  ranging from Desktop version to a complete centralized printing station that can handle very high volume of card issuing. Similarly, the print technology also can be provided with any combination needed to get the most effective and secure output
Some key points of the solution :
Flexible issuing system for all kinds of Driver's Licenses and Vehicle Registrations
Biometric verification of applicants & license holders (Face, Finger prints, Iris)
Comprehensive inventory & consumable management
Chip technology for high-security PKI applications available
Integration into existing IT systems & databases
Encryption & digital signing guarantees high data security
Data & document life-cycle management
Issuance of trustworthy documents
Sustainable and extensible system
Vehicle Registration Solution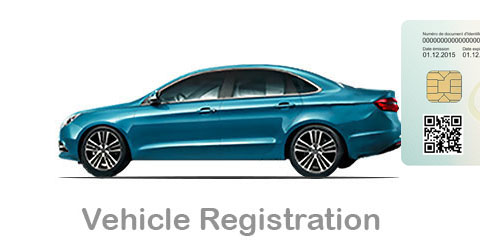 The Vehicle Registration solution system is designed to support the national e-Government strategy, and roadmap to effective e-government by interfacing third-party systems, and cooperating with national systems.
Some of the features include :
New Vehicle Registration
Handle Registration Expiry
Replacement of damaged, lost or stolen Vehicle Registration
Re-register
Ghost Vehicle Registration
Expired Vehicle Registration
Exchange registration
Change ownership
Identity verification based on ID card
Verification of Vehicle Registration validity, restrictions, fines,
technical examination
Link between traffic offenses & Vehicle Registrations / license holders
Integration/Migration of existing Vehicle Database
Integration to eInsurance
Integration to Vehicle Inspection System
Integration to Customs
Online Appointment & Application
Self Service Kiosk based extension for various process
Mobile Solution extensions for Government & Public
Mobile Registration Case for offline registration
Multi-Biometric Solution (ABIS)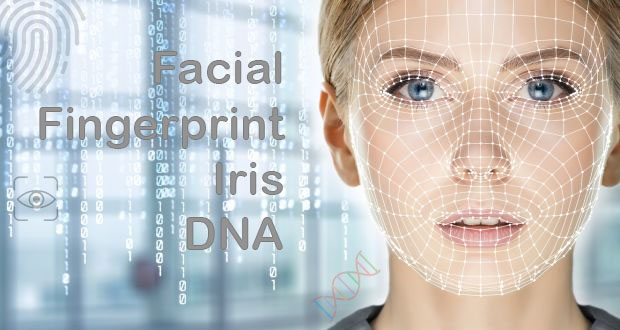 The Ingenuity Team solution provides a robust, proven architecture that has the ability to deploy the system nationwide. The features of our system, in terms of accuracy, system availability, and security, will enhance the customer's ability to provide safety and security to its citizens, visitors, and residents.
The Ingenuity Team applies its 25 years of experience in the biometrics industry to deliver a multimodal biometric system. It provides the open architecture required to continually advance the system during its service life. It incorporates from our baseline system the latest advances in the fingerprint and palm identification products, and support ANSI/NIST, FBI, ISO, INCITS, ICAO, and IAI.          
The foundations for our new ABIS solution, which are proven commercial off the shelf (COTS) products, include:
Automated Biometric Identification System (CABIS), Industry-leading biometric identification software products that provides true, integrated multimodal biometric identification. Customers receive the best-of-breed latent identification algorithms, as well as high performance ten print, palm print, facial, and iris algorithms.
Benefits and Features
Leading edge identification services
Established system integration team – Experienced with system interfaces as well as integration with third party applications (e.g., system monitoring and reporting)
Service Oriented Architecture (SOA) approach brings proficiency in minimizing impacts to other interfacing systems
Integrated solution – User-friendly GUIs, optimized workflows, customized to customer needs
Advance Multimodal Biometric Identification Systems Technology
DNA
Friction ridge
Facial
Iris
NIST ELFT-EFS Evaluation #2: Greatest Percentage of hits in first position
NIST tenprint testing excellent performance
Advanced DNA collection and matching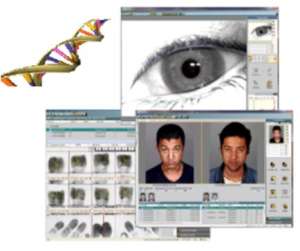 Multi-Factor Authentication System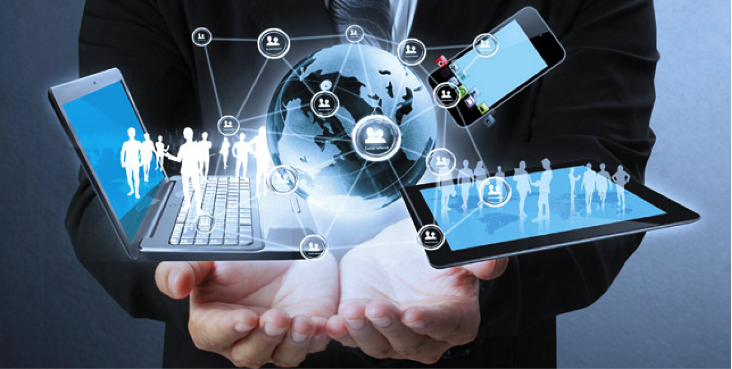 Multi-Factor Authentication solutions improve business security by enforcing additional authentication measures, such as a text message, or a fingerprint, before users can access accounts that hold sensitive information or controls.
Government departments, financial institutions and private organizations face the same security challenges. These organizations often struggle with exposure of publicly owned devices on the internet, securing access across government constituents and protecting citizen data across diverse, often decades-old systems.
With Multi-Factor Authentication solutions in place, businesses have an extra layer of security over their accounts. It helps to ensure, that everyone who accesses organization information, are really who they say they are, helping to reduce the risk of account compromise. Multi-factor authentication tools send users an email, text, or require a biometric check, such as a FaceID check or fingerprint scan, before users can login.
Mobile Document Verification System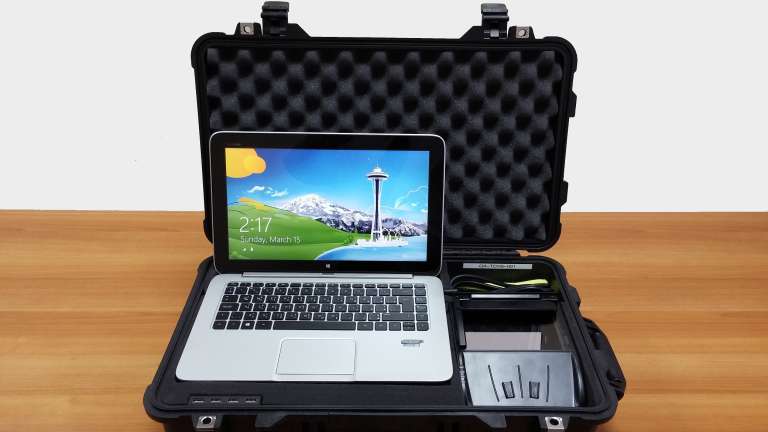 Mobile Document Verification System is a custom built solution for verifying Travel Documents, Visa, ID Card, License, etc. The bag is tough, shock proof and waterproof making it best fit to enable a mobile work station. The application can be integrated to any back-end needed by customer.
The solution comes with various connections possibility like, Power, USB for Data, Laptop with internal battery. The internal laptop can be based on the specs needed from the customer. We have used detachable laptop allowing the user to also use the laptop as tablet for convenience.
Facial Recognition System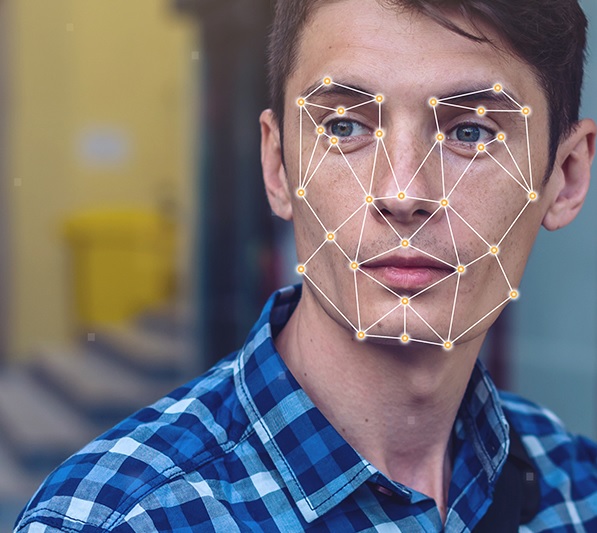 Ingenuity has partnered with the Leading global AI Face Recognition Solution provider YITU to play an essential part in security solutions, which make use of its own world's leading face recognition algorithm, intelligent security platform and Ingenuity's remarkable bigdata application to enable public and private services to work together more efficiently.
Our solution provides sound, stable and reliable security, and features a series of advanced technologies applied to various security subsystems. These systems enable rapid and effective responses to security needs and events.
Currently, facial recognition technology has become mature, and widely applied to security systems in a wide range of domains such as finance, counter-terrorism, education, social entertainment, access control/attendance, transportation, and business intelligence. The facial recognition era has come.