ROAD TRAFFIC & SAFETY SOLUTIONS
A wide range of solutions to enhance Road Safety, and ensuring that end to end components are verified, validated and ensured to be worthy of your road infrastructure. We strive to bring the latest innovation to you, and ensuring that the system returns benefits in safety, as fast as possible. We believe that the roads should be safe for us and our children.
From educating our kids about the importance of road safety at an early age, to enabling our roads and detecting offenders and non-compliant individual/corporates, using the latest AI backed systems that integrates to your existing infrastructure. Below are few of our solutions:
Speed Enforcement Solutions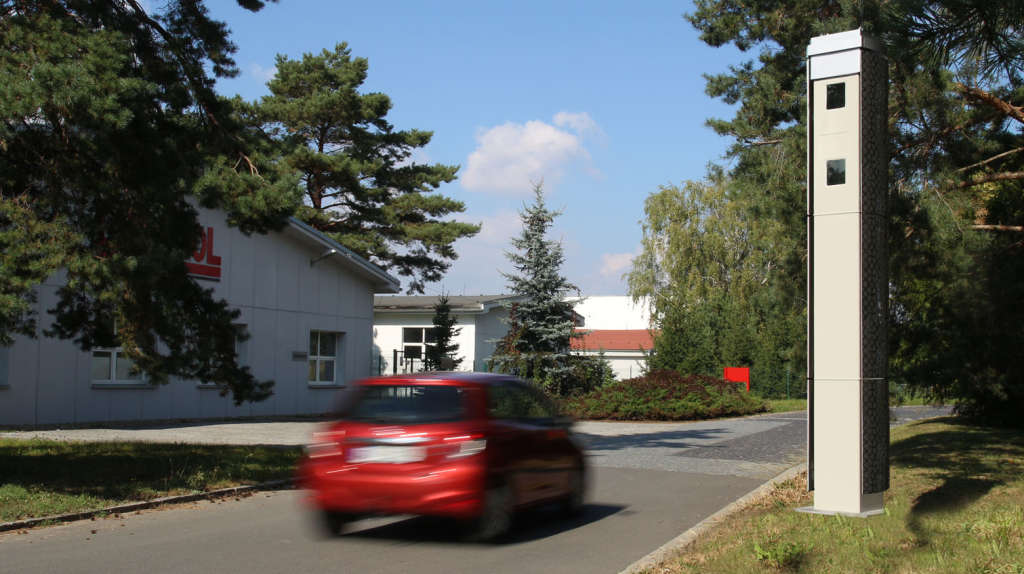 RAMER10 PT stationary radar speed camera is a suitable solution for locations with high risk of exceeding the speed limit. Rectangular shape of cabinet and its possible height up to four meters significantly decreases risk of vandalism and damaging of the installed radar speed camera unit. RAMER10 PT can be placed on the road verge or into the central reservation area in case of separate traffic lanes for each direction. Special design of radar sensors enables speed measuring up to four traffic lanes simultaneously.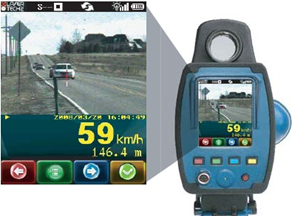 The TruCAM II is more than just a speed enforcement laser. Officers can gather the proof needed for other traffic violations including following too closely, aggressive driving, misuse of HOV lanes, distracted driving, obstructing traffic and seat belt violations. Violations can be recorded sooner with the TruCAM II extended video tracking and speed capture offering a range of up to 320 km/h for both approaching and departing vehicles.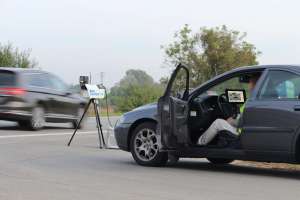 This model of the traffic speed camera is designed for widespread use under any traffic conditions. It is suitable for a wide range of applications under any light conditions. This assembly can be transported in a boot of a passenger car, or even carried in hand. If speed measurement takes place under a deteriorated weather conditions, it is necessary to make use of a protective rainproof cover. When in operation, the device is power supplied from a battery (part of the power supply block).
Long operating time, covers up to 4 traffic lanes, high-resolution black & white or colour digital camera (up to 16 MPx), auto iris control for optimum image quality, high-rate of measurement, furnished with touchscreen display, tablet PC or UMPC, integrated battery charger, communication through standard VGA or LAN interface, or WiFi and  image transmission via LAN, USB or WiFi.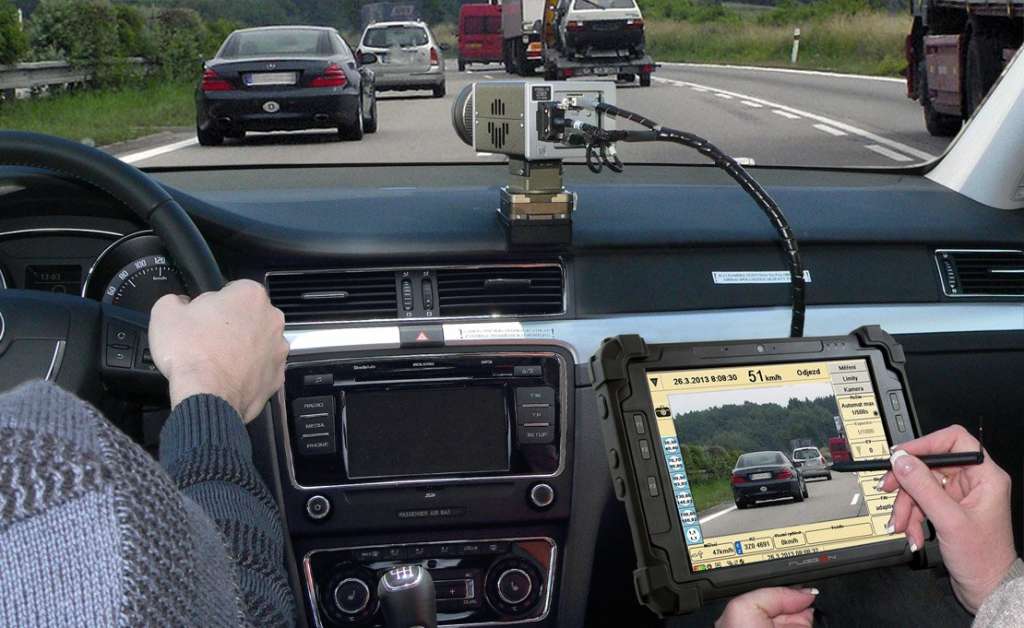 This advanced model of Doppler-based radar speed camera is designed for in-car applications and ranks among the most widespread and popular speed enforcement solutions. Provides comfort for patrolling staff, allowing them to measure speed of traffic while driving or when parked.
Maximum mobility
Fully automated speed measurement during driving
Both parabolic and planar antenna available
High-resolution monochrome or colour camera with auto iris control
Measurement at approach, departure, or both directions
Other speed measurement methods available (vehicle tracing, average speed by start-stop principle)
No deactivation of airbag needed
Radar battery automatically recharged from onboard electrical network
Image transmission through arbitrary interface
Wireless data transmission to back office
Customised installation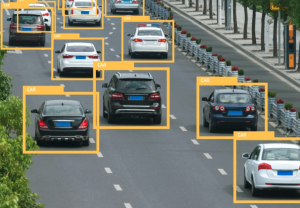 Automatic Number Plate Recognition (ANPR)
Our ANPR software, combines neural technology and artificial intelligence, to develop traffic analytics efficiently and quickly for any scenario: Onboard systems (police vehicles), cameras at fixed points (to recognize vehicle license plates continuously, at any speed).
Our solution has been developed with the aim of offering the road safety authorities better control to improve safety, mobility and traffic management; It offers the possibility to perform historical searches by number plate, brand, color, speed, direction of traffic and lane as well as  vehicle classification, detecting those that violate the traffic rules and endanger the lives of other citizens.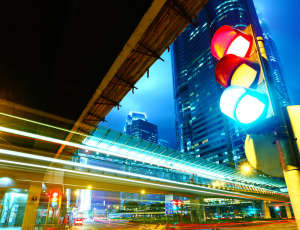 Our solution is designed for obtaining documentation of vehicles that run the red light signal at intersections. The ANPR cameras capture red light running vehicles at the stop-line. The overview camera detects and documents the phase of the traffic light as well as records the situation in the intersection and the motion of vehicles into the intersection. Due its non-intrusive nature there is no connection to the traffic controller required and it can operate without inductive loops as well.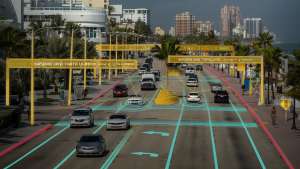 Edge-to-edge solution for traffic violations detection. It combines specialized ruggedized hardware components and software for high precision detection and automatic license plate recognition (ANPR). The solution is supplied with onboard processing, environmentally protected ready-to-mount cases and built-in illumination. It is is designed to monitor multiple vehicles and pedestrian behavior at crossroads or in potentially dangerous streets and automatically detect suspected traffic law violations.E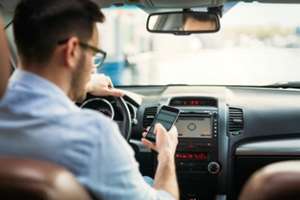 Mobile Phone Usage Violation
The increased use of digital video and image processing technology has paved the way for extending the traffic enforcement applications to a wider range of violations as well as making the enforcement process more efficient. Automated traffic enforcement has mainly been applied towards speed and red light violations detection. In recent years, there has been an extension to other violation detection tasks such as mobile phone usage and seat-belt usage.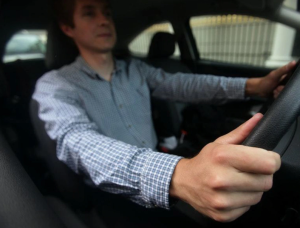 We provide solution that enables Government Authorities to bring down the death rates that are cause due to non usage of seat belts in the vehicle. The high amount of such fatality can be avoided through ensuring that each driver in the car is following the safety guidelines implemented by their government. We provide AI based imaging system that can detect whether the driver of the vehicle is wearing seat belt or not and can provide alerts or information of the vehicle like Plate Number, Image of the plate, photo evidence. The information is managed and stored in the centralized database allowing the authorities to implement the legal process. The system is capable of being install on slow moving inter city to high movement/flow locations like highway.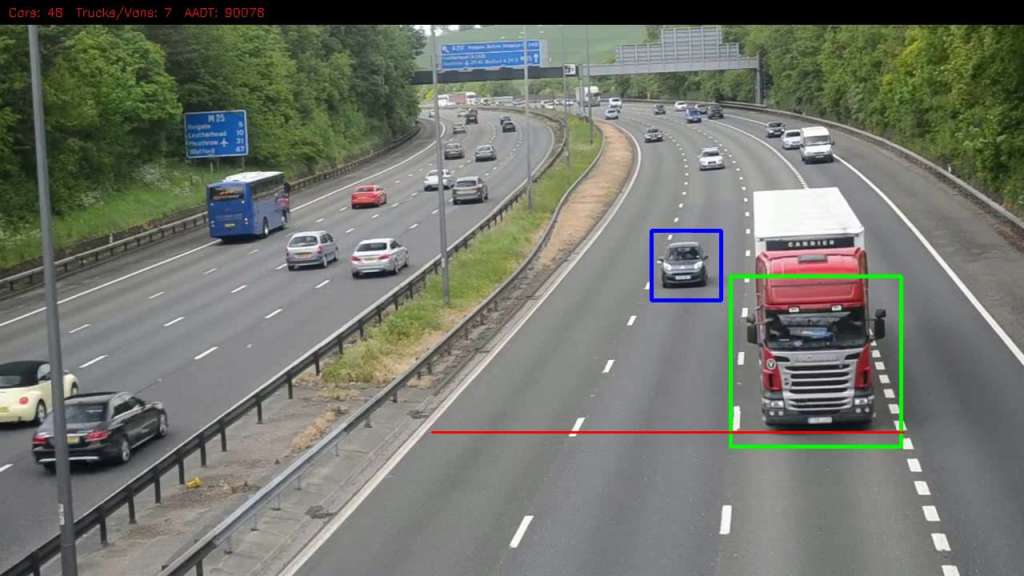 Vehicle Classification and Counting
The solution provides an easy means for authorities to understand the load on their public transport across the country and allow them to take important decisions to tackle the ever growing needs of enhancing the infrastructure. The system is capable of Vehicle Classification allowing you to know the various types of vehicle movement in a zone and also provides the traffic flow count at the same time. 
Another implementation would be to limit heavy vehicle to get onto core city roads in specific times of the day. The system can also be extended to handle extensions like Weigh In Motion which can detect the weight of heavy vehicle by axel and capture vehicle that are higher weight as defined by the Road Transport Authorities.
Vehicle Inspection System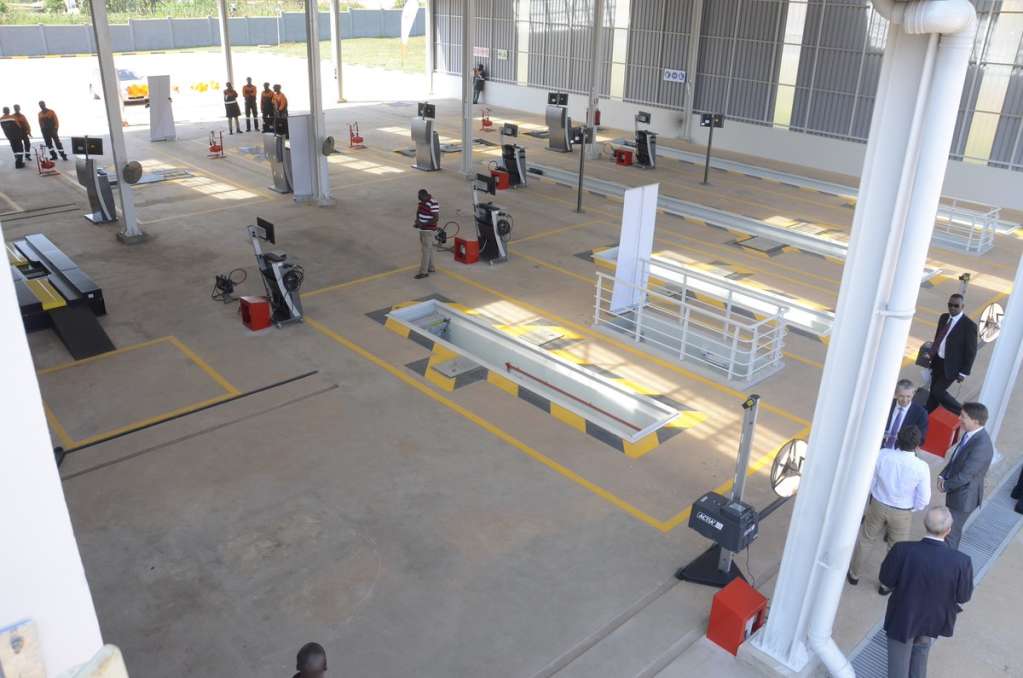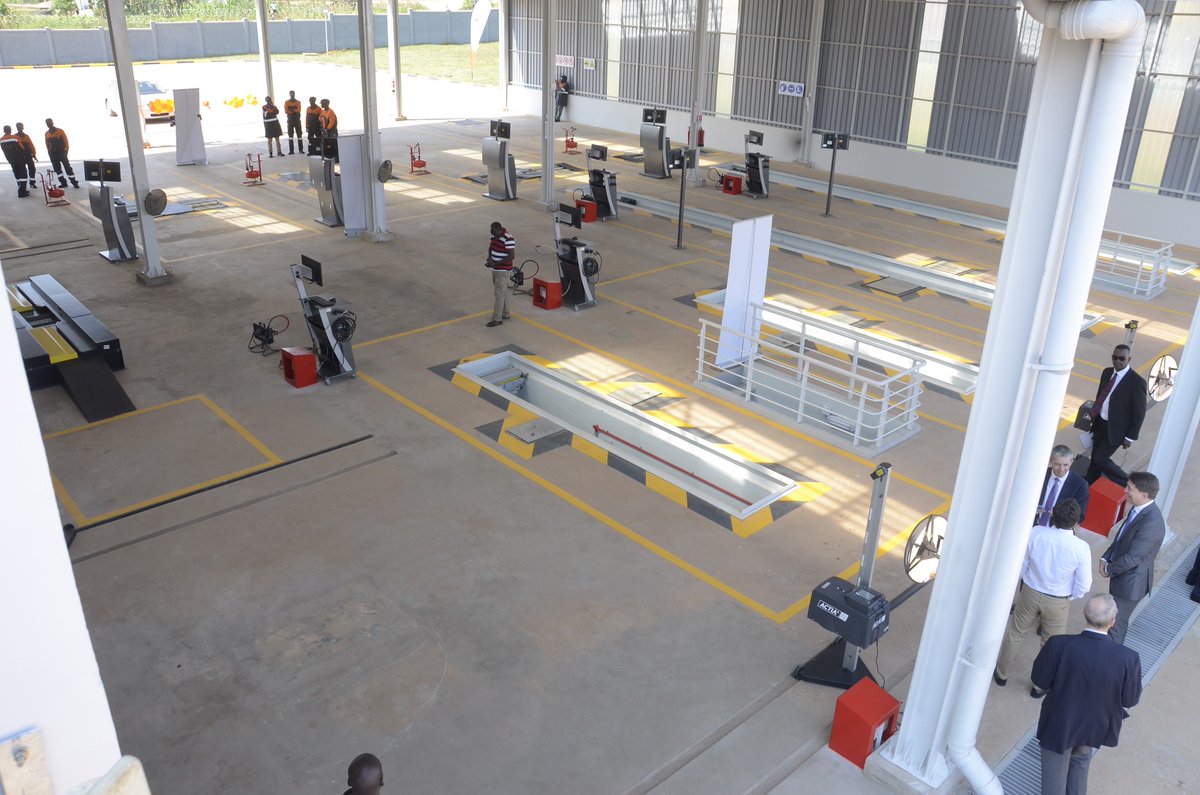 We offer solutions covering complete end to end requirements. Our solution comprises of complete sets of products that is Citizen Facing Solution, BackOffice Systems, Testing Equipments, Planning Teams, Implementation Teams, Operation Teams (If needed). Equipments like:
Break Tester
Suspension Test
Side-slip Tester
Digital Display for Readings,
Headlight Testers (Manual/Automatic)
Pit Visual Equipment
Emission Test
Tyre Testing
Tint Measurement
Integration Services with Backend Database
Payment Integration
We also provide ANPR, Mobile Application, Tablet Based Application for Officers.
Vehicle Tracking System (IVMS)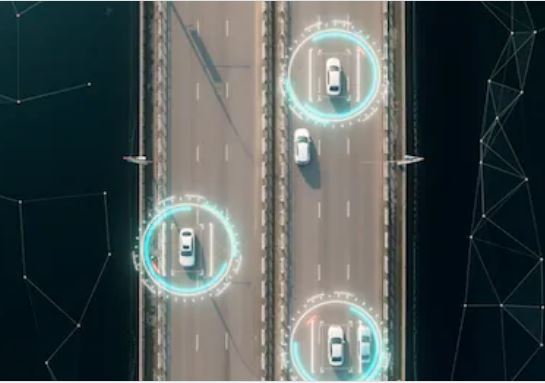 Our IVMS allow the user to view their vehicles in real-time, at any time, from any device. No additional software is necessary; everything is accessible from the internet/intranet. IVMS consists of two main parts – vehicle tracking device and fleet management software. When fleet is equipped with the tracking devices and company is using an advanced real time fleet management software, resources required for daily fleet operation can be significantly reduced and their productivity increased. IVMS will allow the user to Monitor speed, acceleration, and braking profiles of the drivers, See start and end times and location, Create geographic zones, Set rules and times for each zone, and receive alerts when rules are broken, and many other useful features.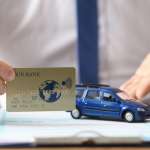 Motor Vehicle Department Solution
A complete solution covering various requirements to Design, Manage and Execute Motor Vehicle System within your country.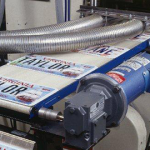 Vehicle License Plate Solutions
We provide end-to-end solution to provide vehicle license plate based on the authorities needs. Special Taggig, Retro Reflective, ANPR Ready and more.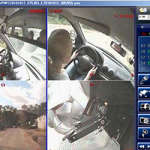 Smart Driver Testing Solution
A complete automated Smart Driving Test Solution. Allowing Gov/Agencies to accurately measure the driver performance (Theory, Simulator, Yard Test, Road Test).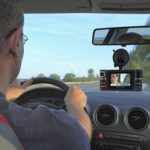 In-Vehicle Video Surveillance
Latest in High Definition Surveillance Solution that can be used by Road Traffic Police, Companies & Individuals. Records and stores every details in HD with audio, video & GPS capabilities.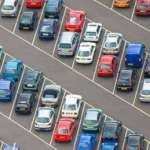 Parking Solutions
Parking solutions for various needs using technologoies like ANPR, RFID and other solution to build a complete end-to-end solution.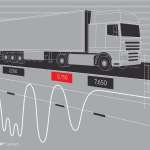 Weight in Motion
As heavy vehicles are loading goods above the limits that roads can handle, we provide solution that enables to read the vehicle weight and capture non compliant vehicle that break rules.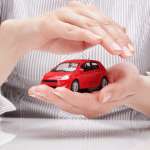 eInsurance
Secure Integration between Insurance Industry Controllers, Road Traffic System and Insurance companies for exchanging data and eliminating frauds.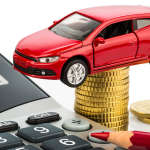 Vehicle Valuation
Critical to Motor Insurance Companies, we provide valuations services with our Partner AutoData to standardize and remove risk of valuation by providing accurate and informative information of vehicles.