We are associated with International Ship builders around the world for supplying our customers with complete solutions for Patrol Vessels, Landing Crafts, Ferries, Frigates and Unmanned Vessels. Our capabilities includes providing integration for multiple systems like Control Systems, Communication Systems, Radar Systems, Power management systems, etc.
Our Turnkey solutions including:
Navy and Coastguard vessels and equipment platforms for mission critical operations.
Vessels for Commercial marine sector like Passenger Ferries, Fifi Vessels, Tugs, Work Boats, Crew Boats, Fire Fighting Vessels etc.
Pleasure Yachts and Power Jet Boats.
Marine Construction, Dredging and Reclamation
Specialized Project Management for marine projects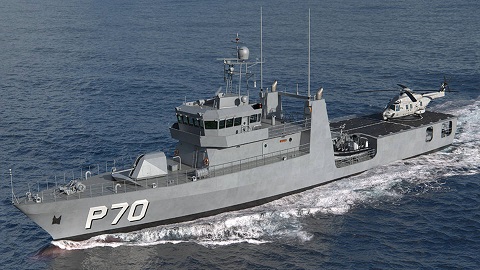 MILITARY VESSELS
Designed for patrol missions, search and rescue, smuggling and special forces operations.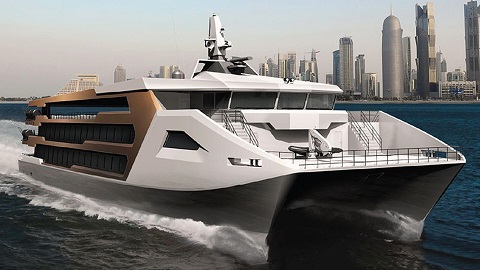 COMMERCIAL VESSELS
For Passenger Ferry, Ambulance, Water Taxi, Fire Fighting, Crew Boats, Search and Rescue operations.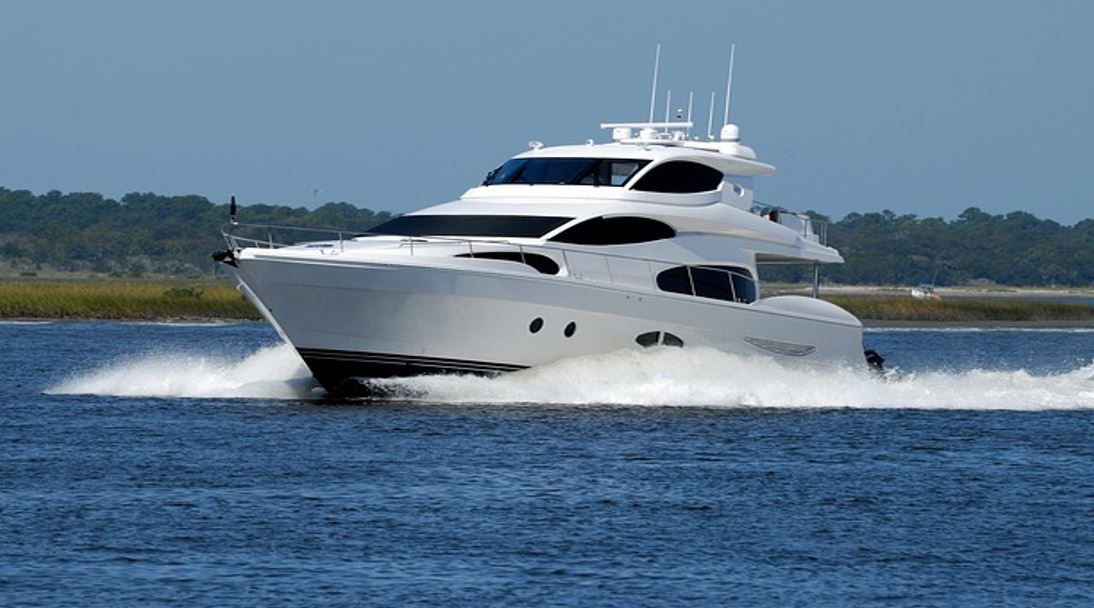 PLEASURE CRAFTS
Customized pleasure Yachts and Power Jet Boats with various form factor and designs.
Click on the image for details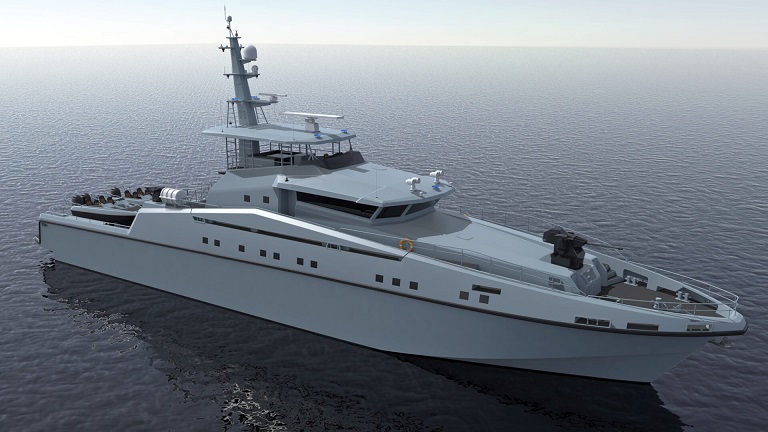 Patrol & Interceptor Vessels
This OPV is the largest composite vessel ever built in military patrol craft segment. The craft is 48 m long and has 35 knots maximum speed and 1,600 Nm range and remotely remote operated weapon systems. With its armament, electro-optic sensors, and extensive navigation equipment, the OPV is deployed for special operations and SAR missions.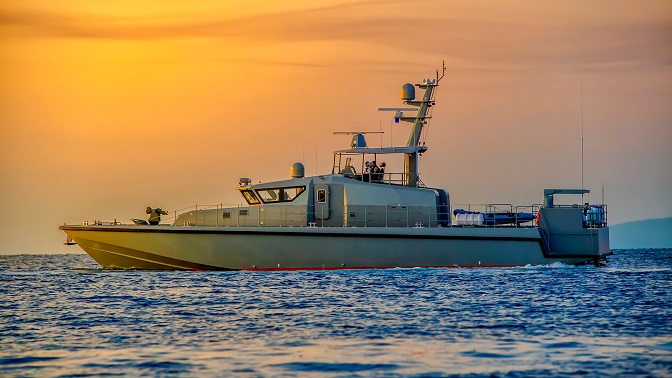 26-meters long and water jet propulsion system of this Patrol and Intercept vessel gives it a high speed capability above 50 knots with outstanding seakeeping characteristics to conformant to tough environmental conditions. Along with its 12.7mm auto-stabilized remote-controlled naval gun to provide versatile firepower that can be adapted to a wide variety of potential scenarios; the vessel has a suite of maritime communications equipment, electro-optic (E/O) sensors and X-band Naval Radars. The vessel can launch and recover a military type RHIB for boarding and SAR missions.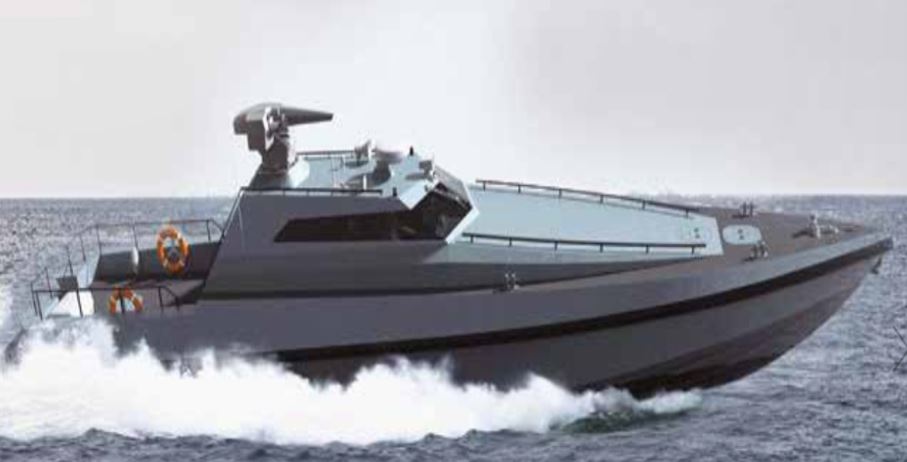 FIC has been designed for interception operations, as well as anti-smuggling, surveillance and patrolling missions. It provides significant advantage on speed and manoeuvrability to the law enforcement agencies in order to respond to scenarios timely and effectively. The craft is equipped with an auto-stabilized remote-controlled naval weapon system to provide versatile firepower. The vessel has a suite of naval communications equipment, electro-optic (E/O) sensors and X-Band Naval Radar.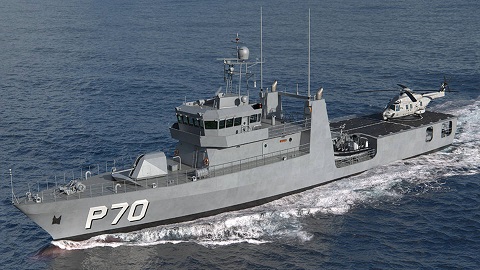 70m in long, fast Offshore Patrol Vessel designed for naval patrol missions , EEZ (Exclusive Economic Zone) patrol, search & rescue, customs & excise, smuggling, anti-piracy and special forces operations. The hull form is designed for high efficiency at cruise and high speeds (25 knots), for optimum fuel economy. Extensive fuel storage provides for a range of over 6,000 Nm at economic speed. In combination with the active fin stabilisation system, the vessel is designed for unrestricted operations in conditions up to Sea State 6. The design includes a Flight Deck for medium helicopter day/night operations, including refuelling and start facilities. There are also side-launch boat bays for launch and recovery of fast interceptor RHIBs.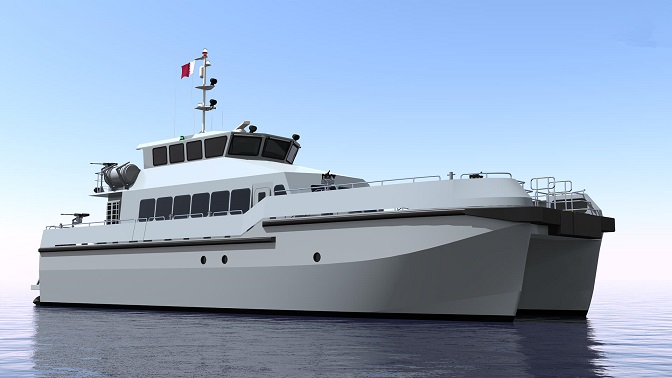 Naval Offshore Troop Carrier
Designed for naval troop transition, fast personnel deployment duties, as well as rescue and evacuation operations. The vessel has outstanding seakeeping capabilities with its unique hull form has high manoeuvrability with its efficient water jet propulsion and stabilization systems. This 27M long Aluminium hull vessel has a capacity to carry 50 troops and 4 Crews.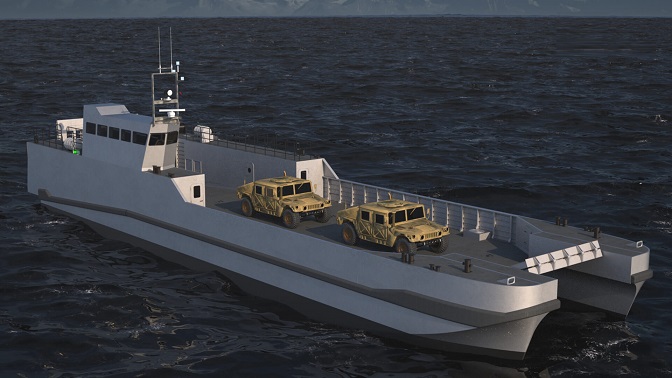 FAC has an innovative and proven design for a fast, high capacity, highly flexible missions. Almost twice as fast as traditional landing craft, this craft is required for a major amphibious assault operations in difficult conditions, humanitarian aid or disaster relief. And it has been designed to provide a low-cost and low-risk way of achieving a higher rate of logistics flow with the same number of platforms.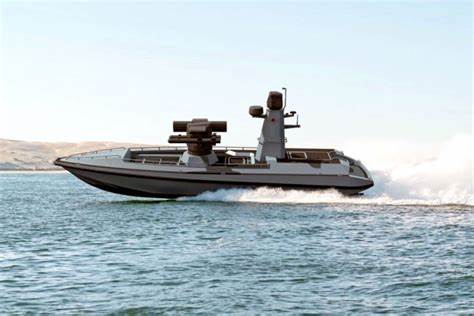 Unmanned Remotely operated Vessel
This UROV has a length of 11 meters, a payload capacity of up to 2 tons, a maximum cruising range of 400 km, and 50+ knots top speed. It is equipped with a day/night Electro-Optical (E/O) system, national encrypted communication infrastructure, and Anti – jamming GNSS infrastructure. Manufactured from advanced composite materials , UROV is equipped with passive and active stabilization systems, a damage control system, a telescopic mast and an antenna system to increase detection & identification capabilities, a navigation and surveillance radar system to track surface targets, as well as a laser and IR-guided weapon systems.It can be operated from mobile ground control stations, military headquarters, Command centers or naval platforms such as aircraft carriers and frigates to carry out missions such as Reconnaissance, Surveillance & Intelligence, Anti-Surface Warfare (ASuW), Asymmetric Warfare, Armed Escort & Force Protection, and Strategic Facility Security.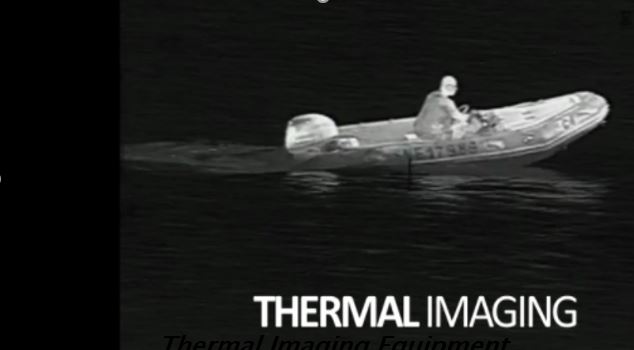 Thermal Imaging Equipment
Thermal imaging is a method of improving visibility of objects in a dark environment by detecting the objects' infrared radiation and creating an image based on that information. thermal imaging works in environments without any ambient light. Thermal imaging can penetrate obscurants such as smoke, fog and haze. The infrared energy emitted by an object is known as its heat signature. In general, the hotter an object is, the more radiation it emits. A thermal imager (also known as a thermal camera) is essentially a heat sensor that is capable of detecting tiny differences in temperature. The device collects the infrared radiation from objects in the scene and creates an electronic image based on information about the temperature differences.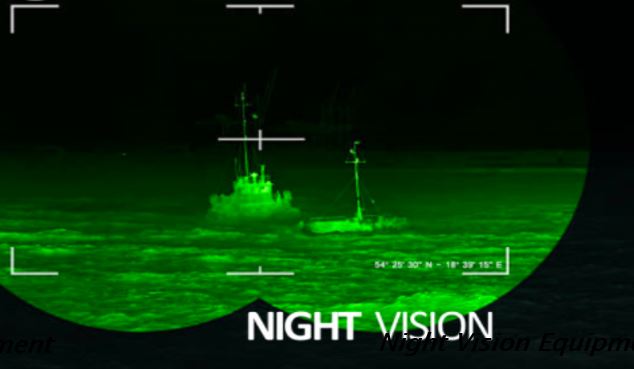 NVGs take in small amounts of visible light, magnify it greatly, and project that on a display. Cameras made from NVG technology have the same limitations as the naked eye: if there isn't enough visible light available, they can't see well. The imaging performance of anything that relies on reflected light is limited by the amount and strength of the light being reflected. Infrared cameras try to generate their own reflected light by projecting a beam of near-infrared energy that their imager can see when it bounces off an object. They have the same limitations as any other night vision camera that depends on reflected light energy – short range, and poor contrast.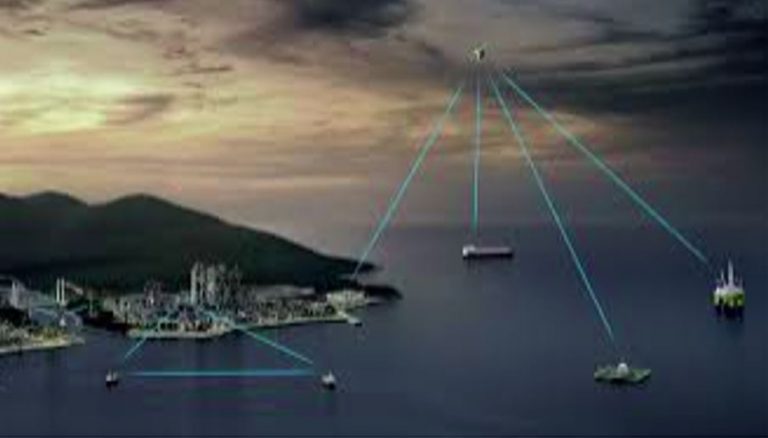 Any coastal surveillance system entails a significant investment on the part of the government, and it needs to be seen if this investment is commensurate with the potential risk of that part of the coastline being used for activities detrimental to functioning of the state and to the well-being of its citizens. The system can be designed based on different threat level perceptions.
First Layer of sensors will be relatively long-range sensors with not a very high level of resolution. The sensor network will consist of Radar, Sonar (optional), and Surveillance Receiver.
Second Layer of sensors have a shorter detection range, but offer a significant increase in the resolution of the captured surveillance data. This layer will operate in tandem with Layer 1, in that entities identified in Layer 1 will have their coordinates passed on to the sensors in Layer 2, for further detailing. Layer 2 sensors will consist of 1, 2, or 3 different types of PTZ video surveillance cameras, housed together.
Third Layer has the Nodal Command & Control centre run applications that allows users to integrate the sensor feed from the sensors in layers 1 and 2, and then plan a response. The Nodal C&C will serve as the data repository for the sensors in its geography, as well as the first line of decision-making, in the event of a crisis. Nodal C&Cs will be in a position to share data amongst themselves.
Fourth Layer consists of the Emergency Operations Centre (EOC) that links various Nodal C&Cs together, and forms the next level of decision-making in the coastal surveillance system. Depending on the size of the of the area-under-surveillance, one or more EOCs may be set-up. The EOC integrates data from the nodal C&Cs to present a Common Operational Picture (COP) to top-level decision-makers.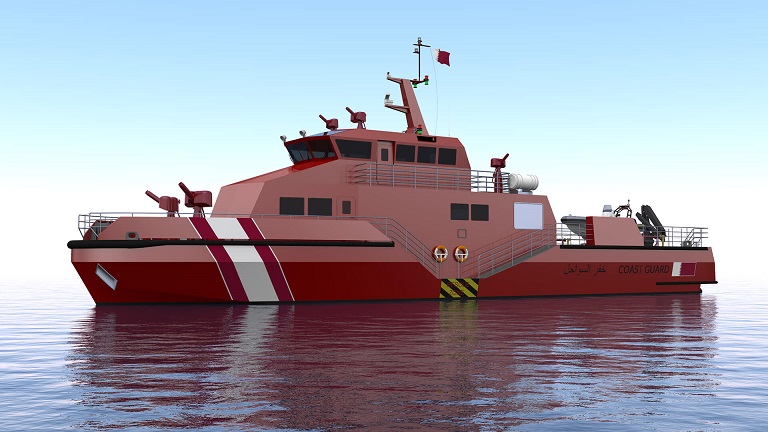 This world's fastest fire-fighting vessel, is a well-proven design which is capable of fast intervention to fire incidents at sea such as oil & gas platforms, passenger cruise ships and inside & outside harbor incidents. As for construction material and classification rules the craft is very durable in terms of self-fire resistance. Furthermore, it is relatively light and much faster compared to its class worldwide. The vessel has 6 fire monitors for incident response with a total capacity of 4800m³/h.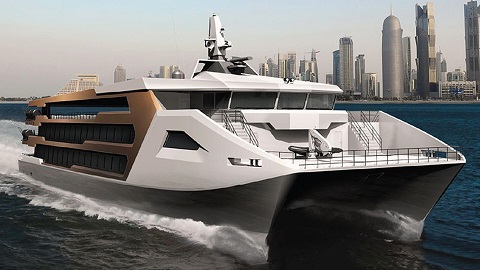 Catamaran Passenger Ferry Vessel
This is a proven design developed for safe and comfortable commuting operations with its advanced seakeeping characteristics and up to 111 pax seating capacity. The are  luxurious, comfortable and functional VIP catamaran ferry designed and developed for VIP events to take place in coastal areas for dinner organizations, special events, and special meetings. Catamaran hull and large flat deck area provide ample passenger saloon in safe and comfortable sailing operations.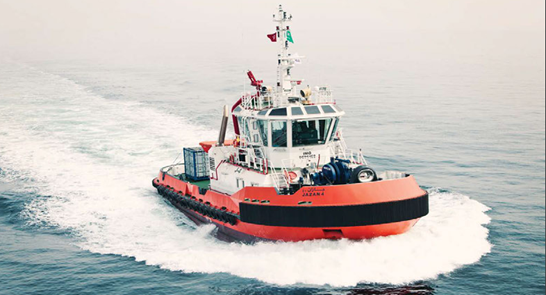 A tug or more commonly a tugboat is a secondary boat which helps in mooring or berthing operation of a ship by either towing or pushing a vessel towards the port.
A tug is a special class of boat without which mega-ships cannot get into a port. Along with the primary purpose of towing the vessel towards the harbour, tug boats can be engaged in the purpose of providing essentials such as water, air to the vessel. Mega vessels can never be manoeuvred by their own. Also with the increased size of the boat, they need tug boats to carry some of their domains and tow them through narrow water channels.
AMBULANCE Vessel is inspired from an innovative hull design of fast patrol craft. Iterative elaboration has been applied to the underwater body, resulting in low resistance and good seakeeping hull form, combined with excellent navigation capabilities. It has been designed for rapid ambulance response, patient and casualty transfer operations, incident response and SAR operations, with 4-paramedic and 4-patient capacity. The design can incorporate emergency helicopter evacuation operation.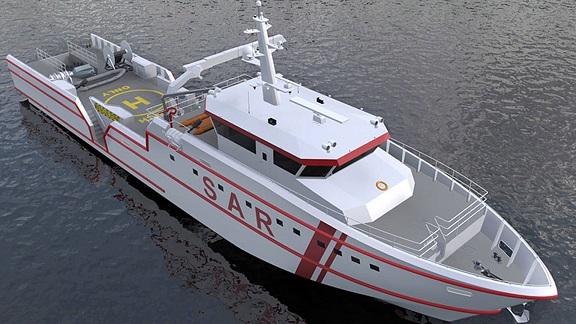 SAR has been developed for search & rescue operations, survival evacuation and fire-fighting missions in offshore and inshore waters. The vessel has a fully equipped hospital onboard as well as emergency medical intervention capabilities. Its high speed and advanced seakeeping characteristics provide excellent fast response for SAR missions.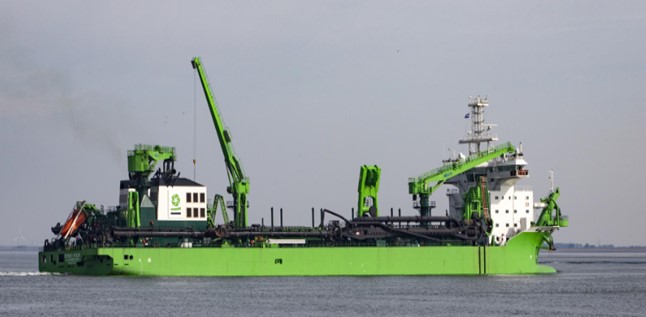 The ever-increasing scale of large bulk carriers, tankers and container ships, and the continuous growth in world trade has made capital dredging an absolute necessity in recent years. New ports need to be created, and access channels, berths, docks, and turning basins have to be deepened and widened in order to meet the needs of the global economy. Dredging guarantees sufficient depth and width in the access channel, turning basins and docks. We work with our customers to ensure that the dredged material can be used to reclaim new land , which in turn minimises the environmental footprint of any port construction project.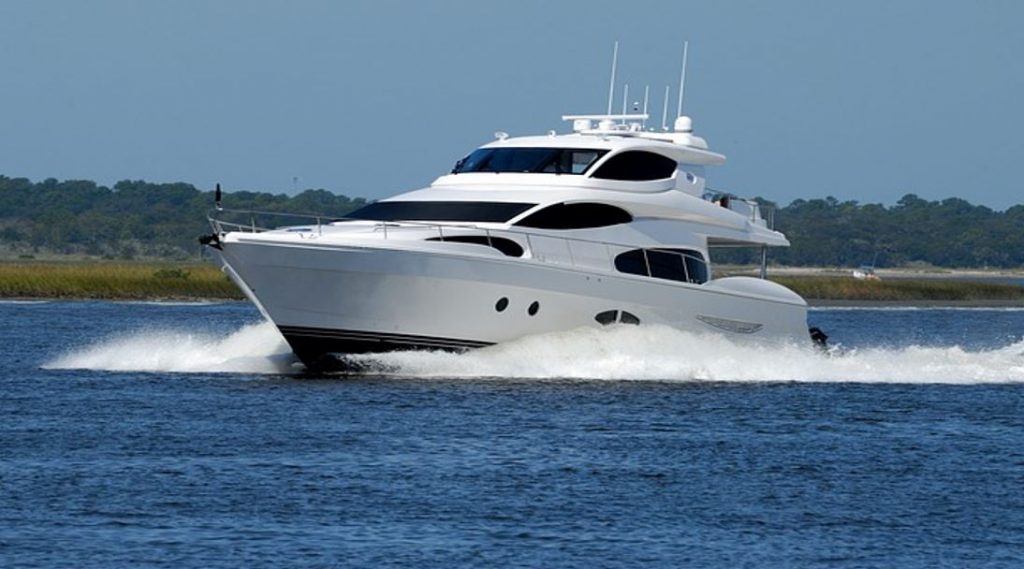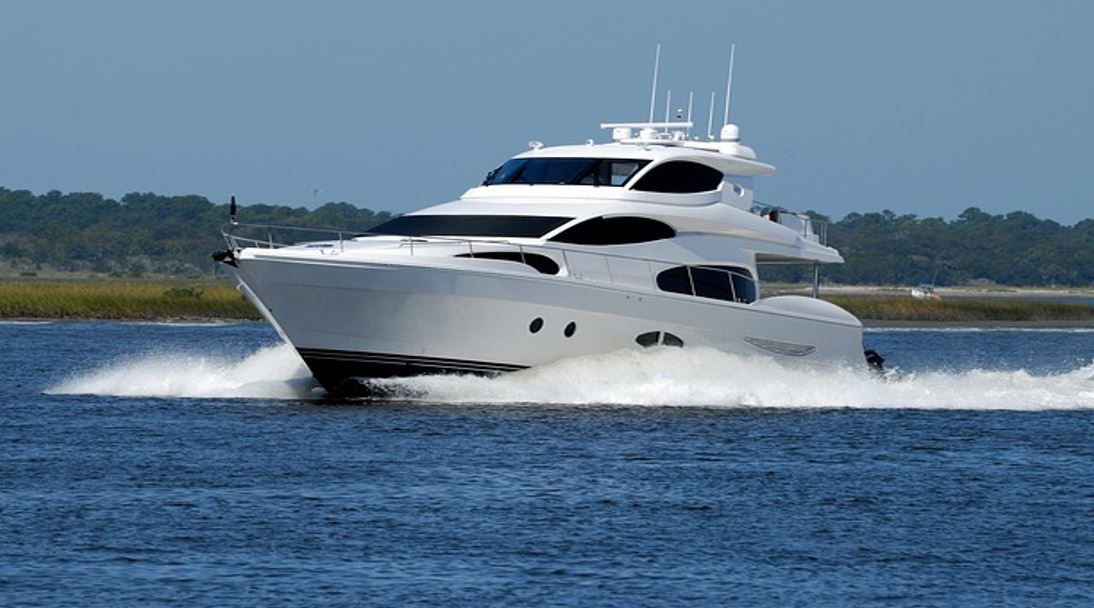 Today's yachts differ from other vessels by their leisure purpose. A yacht is any sail or power vessel used for pleasure, cruising or racing. We deal with different yacht manufacturers from Europe and UK. Depending upon the requirement, further customised solution can be discussed.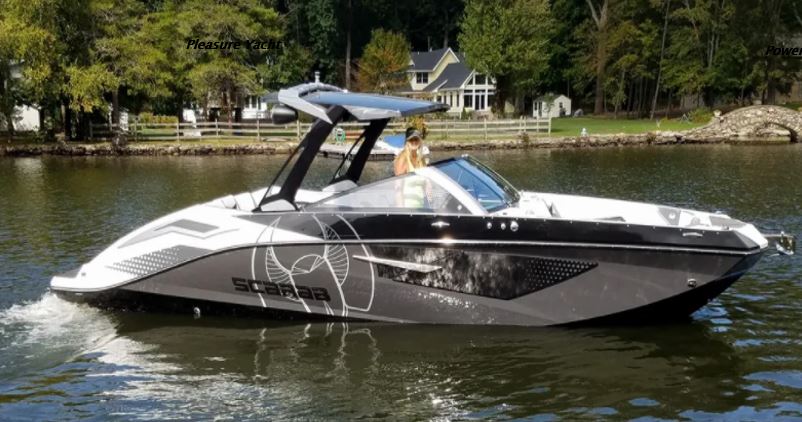 Jet boats make every day on the water an adventure to play with sporty, performance, luxury boats. Our manufacturer has long years of experience in jet boats and have a long range of models to choose from.
Click on image to enlarge