Ingenuity has always been in the forefront of providing solution to Healthcare industry as well as providing solutions for Security Labs. We offer solutions to minimize the gap between the patient and healthcare by bringing best in class solutions which has local as well as global reach allowing quick and highest standard of service delivery.
DNA Database & Case Work Solution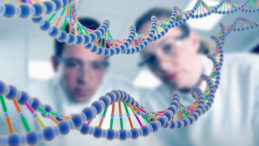 Crime scene evidence can produce complex DNA data. Effective interpretation of DNA data helps to find the guilty and free the innocent. However, some methods discard vital DNA data. Criminal justice is hindered when information is unused. TrueAllele computing uses all the data, all the time. It is scientifically validated on mixture data. The Casework produces reliable answers on previously unsolvable DNA evidence. It enhances crime lab efforts through robust software with no contributor limits.
The Casework is an efficient and objective system. It is validated on mixtures of 2 to 10 contributors. It deconvolutes paternity problems and family DNA mixtures.
The Database facilitates evidence-to-evidence and evidence-to-person comparisons. Search and match within or across cases, locally or nationally
Forensic LIMS (Laboratory Information Management System)
LIMS-plus is a comprehensive case management software tool that integrates evidence tracking, analytical results and lab management information, giving a clear view of your laboratory operations and of every case handled. Increase accuracy and security with barcoding of evidence, strengthening chain of custody and ensuring that reliable inventories are standard practice. Enhance professional communications via tailored and specific report templates that are defined by each laboratory based on the testing discipline. Streamline quality management through uniformity of information involving: recording use of test methods, training records, proficiency test performance, instrument validation, maintenance and performance verification, chemical lot numbers and expiry dates, subpoenas, and courtroom monitoring. Leverage auxiliary applications from JusticeTrax®, such as LIMS-plus DNA for greater efficiency and efficacy in forensic biology; pre-logging of evidence by submitting agencies; and delivery of status updates and results to key stakeholders.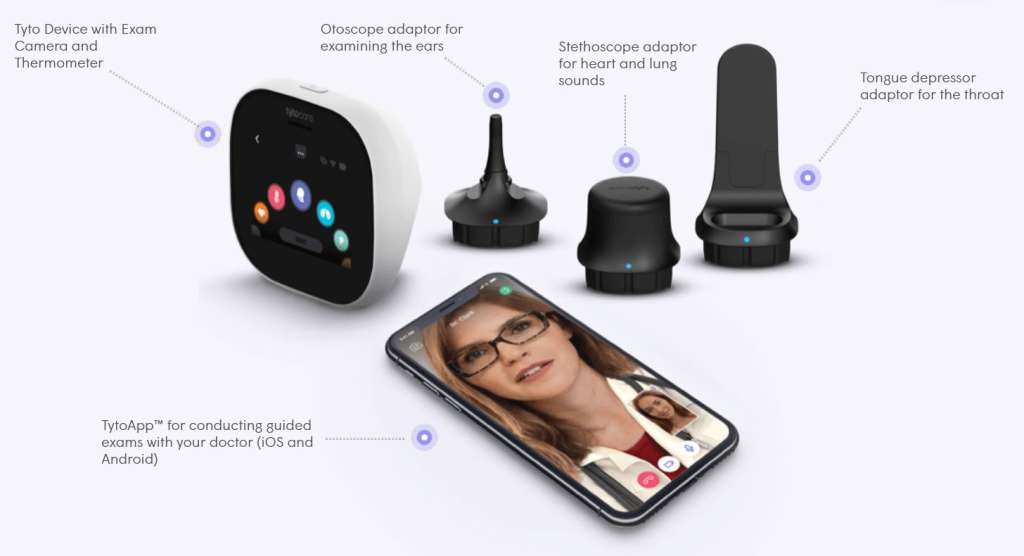 Tyto Care is transforming primary care by putting health in the hands of consumers. We seamlessly connect people to clinicians to provide the best home examination and diagnosis solutions. With our solution, a healthcare provider can examine your heart, lungs, throat, ears, skin, abdomen, heart rate, and body temperature, and diagnose and treat many of the most common conditions, such as:
Ear infections
Cold and flu
Fever
Headaches
Eye irritation
Congestion
Sinus pain
Allergies
Sore throat
Coughs and upper respiratory issues
Bug bites and rashes
Constipation and stomach aches
Our solution can also be used by your healthcare provider to monitor chronic conditions and monitor your health after surgery or a procedure.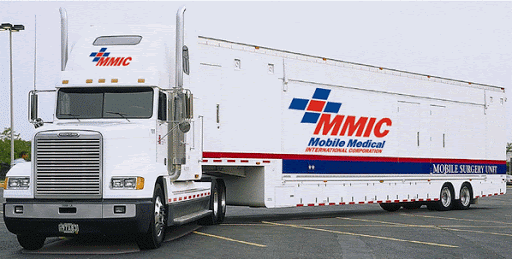 Ingenuity Technologies L.L.C provides Leading Edge Mobile hospital solutions for Civilian and military use.
The solution comprises of complete truck equipped with 100% certified Medical Equipments 
Essentially a hospital on wheels, MSUs are designed to provide on-site surgical services for hospitals renovating operating rooms and to provide additional operating room capacity.  MSUs can support physician groups with insufficient case volume to justify a free-standing Ambulatory Surgery Center (ASC) or provide on-site surgery at correctional facilities.  One value of the MSU is its ability to support disaster readiness applications and international and humanitarian missions
Patient surgeries
Pre/Post operative care
Additional surge unit
Sophisticated patient monitoring system
Diagnosis of injuries
Immediate onsite medical treatment
Additional Surge capacity
Treat sever case onsite
Prepare less sever cases for transport
Mobile Specialty Unit/ Rural community outreach Unit
Women's healthcare clinic
Breast care center
Infant & maternal programs
Pediatrics
Nutritional clinics
Mobile dialysis
Mobile Disaster Response Unit
Immediate onsite medical treatment
Environmental hazard protection for first responders
Treat serve case onsite
Can be used as training unit when not in use with patient care
General health clinic activities
Preventive diagnostics activities
Back end system that integrates with Devices and HRMS
Home Diagnosis / Follow up visits
Provide health diagnosis for patients at Home, Schools, Clubs, Remote clinics, Camps, etc.
Monitor Patients released from hospital
Monitor Seniors
Sleep apnea
Machine operators
Off shore workers
Follow up
Best DNA Case Work
DNA Database
DNA Education
DNA Incubators
Backend System that integrate with Devices and HRMS
Hospital Management Services
Hospital Management Services
Keeping your Goals and Objectives in mind, we ascertain specific scope of services to make the hospital self-sustainable through professional management of the hospital. Our team of experienced consultants, supported by data analysis professionals, will identify and implement recommendations to optimize department operations.
We accomplish this optimization by providing results driven action plans, enabling your department/facility to realize goals and operational optimization efficiently. With our key team members' average of more than 20 years of clinical, operational, leadership and healthcare consulting experience, We are capable of providing expertise in all areas of hospital operations.
Our Offer:
Our client-focused and tailored approach to operational assessments and implementation provides our clients with an edge in the marketplace.
Define strategies for operations management
Define Time bonded Goals and milestones
Deployment of the Professional Manpower
Develop policies and protocols for the hospital
Policy for appointment of Honorary & Fulltime Consultants along with compensation
Training employees including Personal policy manual development to keep employees motivated
Tariff restructuring and rationalization
Develop quality standards & protocols, accreditation with ISO/NABH/JCI
Infection Control and Bio-Medical Waste Management Program
Develop patient satisfaction feedback mechanism
Marketing Strategy & Business Development..
Development of MIS report for the trust to take policy decisions.
Expansion / Development of New Facilities at the hospital.
Hospital Information Management System
Hospital Information Management System
Our HIMS partner is a pioneer in healthcare IT providing enterprise solutions globally, offering solutions for public health, corporate hospitals and medical centers. We deliver a comprehensive portfolio of healthcare products and services. The partner offers deep expertise in innovative solutions such as electronic medical records, telemedicine, and connected devices such as mobile apps and patient portals, impacting patient safety along with quality of healthcare delivery.
Our Solution harmonizes data from all disparate clinical and financial source systems to deliver it in a usable way to the point of care in support of clinical decision making and to analytics engines based on organizational needs. The impact of our solution has been demonstrated to reduce the cost of care delivery, enables physicians to provide more informed patient care and drives clinical outcomes and improve patient satisfaction and confidence in their care.
Leading researcher in the industry highlighted that "Customers responsible for healthcare desire a platform that enables them to collect data, integrate and act on this public health information".
By offering our integrated solution, we will enable health policy administrators and authorities to implement and track healthcare policies effectively through the use of population health and central EHRs, as well as empower them to make more informed decisions for safer, more efficient policy implementation.
Fast and accurate screening solution for body temperature measurement using Key technology-infrared thermal imaging technology.  All objects emit heat radiation at all times, which is invisible to the naked eye.  Thermal radiation wavelength 8-14μm is not visible to the human eye.  In densely populated areas such as airports, subways, train stations, schools, etc., infrared thermal imaging cameras are used conjunction with black bodies to form a body temperature screening system.
Fast Screening-Human Body Temperature Measurement (Blackbody Solution)
Human body temperature measurement set (including black body) + tripods + computer (can be prepared) + management software.
Recommended scenes: Hospitals, schools, public security, government, corporate parks, airports, railway stations, bus stations, subway stations, etc.
Customs body temperature screening-vertical temperature machine

Recommended scene:
1.Train station, bus stations, airports, hotels, scenic spots, shopping malls and other non-fixed personnel scenarios can use ID + temperature measurement or temperature measurement mode.
2.Face + temperature measurement can be used in fixed personnel scenarios in enterprises, schools, factories, etc.
Customs body temperature screening- Personnel access gate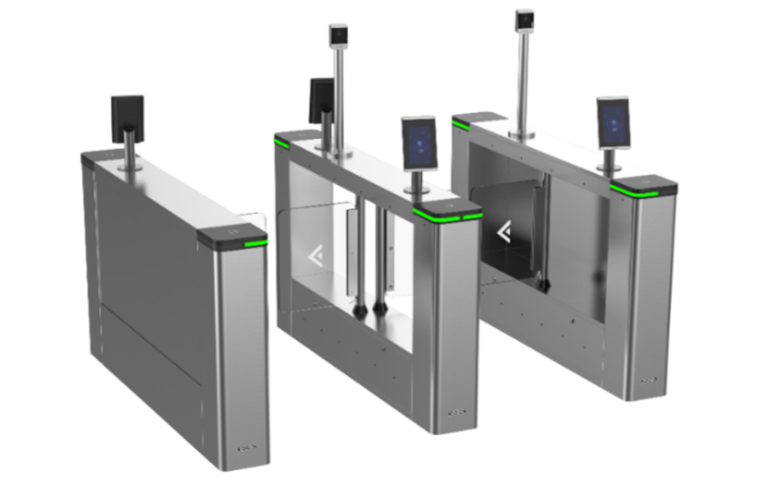 Personnel access gate + face temperature measurement component + computer (can be prepared) + management software
Recommended scene:
Fixed scenes of internal staff at construction sites, enterprises, schools, factories, etc.
Customs body temperature screening - Security Gate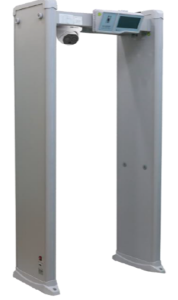 Security gate + computer (can be prepared) + management software
Recommended scene:
Exhibition halls, stadiums, complexes with fixed security
Face recognition temperature measurement terminal component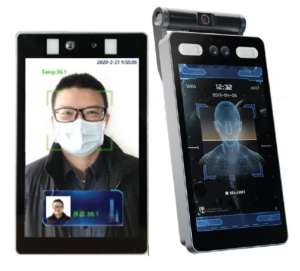 Face recognition temperature measurement PAD + computer (can be prepared) + management software (optional mounting bracket can be selected as required)
Recommended scenes: 
Various non-contact gates, access control, wall-hanging attendance, etc.